Park in SF with NFC with PayByPhone
The city of San Francisco just installed NFC stickers on 30,800 parking meter across the city.
The only ones I had an opportunity to see before were in Issy-les-Moulineaux (France).
The company, which name couldn't be more explicit, already reports 55,000 daily mobile transactions across the globe. PayByPhone is the world leader mobile parking payment solutions provider and is operating in more than 160 cities worldwide.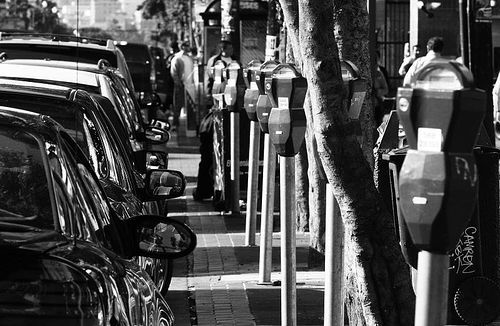 The NFC technology (which allows you to make wireless payments with your smartphone) is moving fast and we can expect to see it very soon in many places such as stores, transportation etc..
Google is working hard, especially with Samsung to develop NFC compatible phones in order to extand its Google Wallet product. Rumors keep saying that the iPhone 5 will also feature NFC.