2 big headlines in the mobile industry
The first big news was revealed yesterday during the CES conference in Las Vegas: The Chinese brand Huawei claimed to launch the World's thinnest smartphone. It's name is Ascend P1 and looks pretty cool.
Should it European and American markets respectively in Spring and Summer.
The 2nd big news is related to the French market where a fourth operator: FreeMobile launched its mobile offer this morning.
The market was waiting for FreeMobile since months now; and with unlimited plans for only 19,90 euros, no doubt this will completely blow the market out.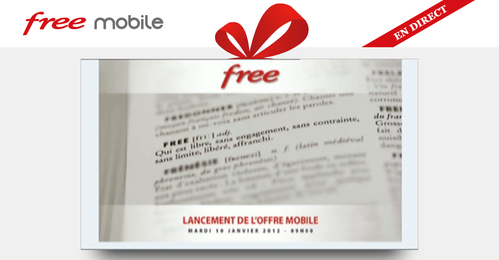 I will be interesting to see how the big 3 operators will react in the next weeks or months.
2012 will definitely be (again) a interesting year for mobile.